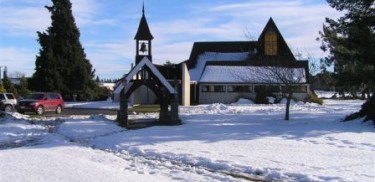 Location
Trinity Church is located on the corner of the Main West Coast Road and Bangor Road, (Highways 73 & 77) Darfield, about 40 kilometres from the west of Christchurch. Opened in 1979, it is jointly owned by the Malvern Co-operating (Presbyterian-Methodist) Parish and the Malvern Anglican Parish.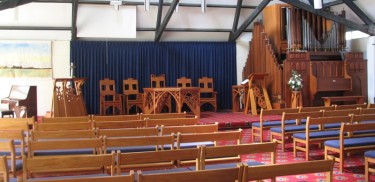 Services
The leadership of the services is shared Presbyterian / Anglican (1st and 4th Sundays - Co-operating Parish; 2nd and 3rd Sundays - Anglican Parish at 9:30 am.
It has a Hobday pipe organ which was brought from Masterton in 1991. This instrument was restored and refurbished following damage caused by the 4 September 2010 earthquake.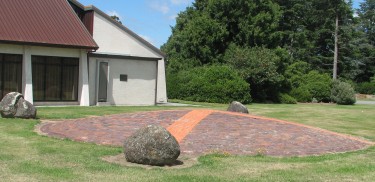 Columbrium
An exterior feature of the church is a columbarium for the interment of ashes. Plots can be reserved for future use.